Glasses-free 3D displays for multiple viewers
" Outstanding presentation. 3D objects so vivid, like you could touch them."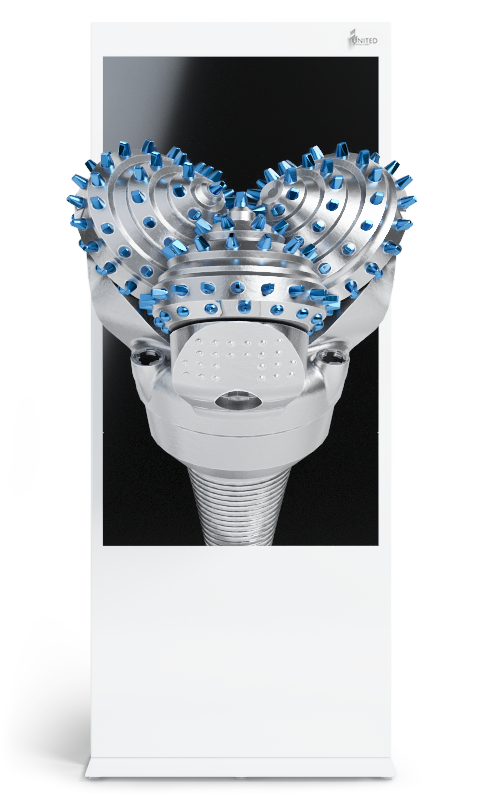 Trade shows
Exhibitions
Events
Digital Signage
Design
Education
virtual prototyping
Product presentation
increased attention during viewing, 44% longer contact times/viewing time*
product is perceived as more attractive (proven by studies **)
product presentation and variants without real stock of goods and safety risk (unique specimens, custom-made products, high-quality products, rare exhibits)
realistic, multiple magnification of small products, product magnifier
increased understanding of complex objects without many words
advantages of stereoscopic imaging without barriers such as 3D glasses or VR glasses
increased immersion through glasses-free 3D display
 Eye-catcher: 3D advertising is seen, whereas 2D advertising is often overlooked
* Source: "3D displays increase attention", study by University of Tilburg and Red Bull (2011)

** Source: "Advertising works better in 3D", Skopos Institut für Markt- und Kommunikationsforschung GmbH & Co.KG (2010)



"Added value of an autostereoscopic multiview 3-D display for advertising in a public environment", University of Twente, Philips Research Laboratories, Technical University of Delft (2009)

"Impact of 3-D Advertising on Product Knowledge Brand Attitude, and Purchase Intention: The Mediating Role of Presence", Journal of Advertising, Volume XXXI, No. 3 (2002)
Naturally we see in three dimensions.

ZBOX displays and steles are perfectly suited to showcase products and objects. The contents seem to float in the display, vivid and within reach. Glasses-free 3D displays therefore look very impressive and realistic and will make you stand out from the competition.
Product presentation and 3D model viewing thus become a barrier-free experience and stay in your head. Whether in videos or interactive applications directly from your design program – enthusiasm and quick understanding are immediately reached by the group of viewers.

Auto-Stereoscopic Display
9 views, approx. 25 viewing zones. Multi-layer lenticular composite structure.

We only use 4K panels with 3840×2160 pixels. The 3D resolution is HD per eye.

Our ZBOX systems are available in landscape as well as portrait format.

Each ZBOX system is delivered ready to connect, incl. WIN 10 PC and 3D Player software.

Plays AS3D videos and images in different formats and codecs. Autostart and playlist functionality.

3D Content Management System
Available with pre-installed 3D CMS client. ZBOX can be loaded and controlled via online access.
CLASSIC
STELE
CMS
RENT
INTERACTIVE
Multiview display in portrait or landscape format in sizes 27″, 55″, 65″ and 85″. Incl. Windows Playback PC and our 3D Media Player software ioPlayer for displaying 3D videos and pictures.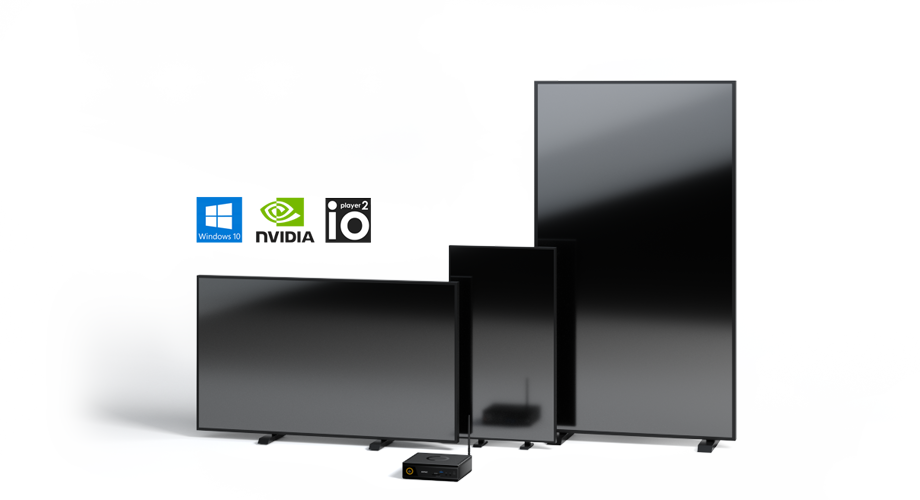 The ZBOX systems 65″ Portrait and 85″ Portrait are also available as media steles. Robust metal body and safety glass. Incl. all ZBOX CLASSIC features.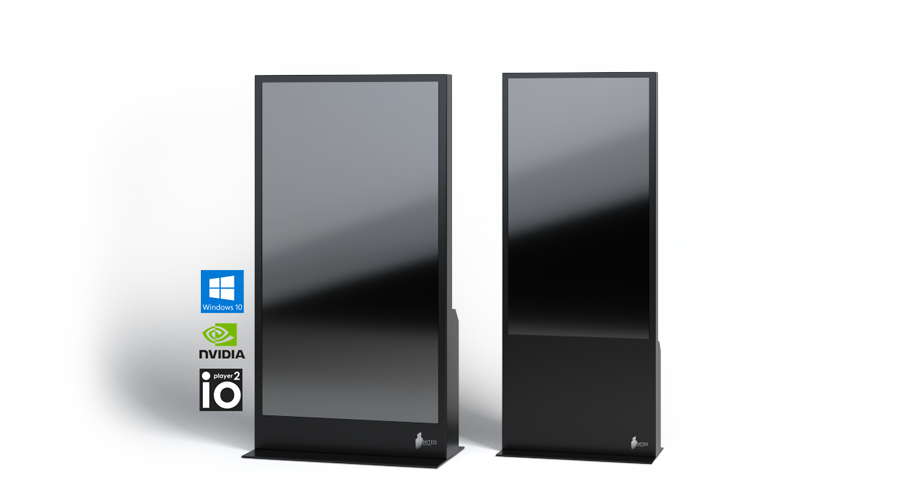 ZBOX CMS – Content Management
All ZBOX systems are available as CMS variants including 3G/4G router, IP socket and pre-installed and configured CMS client. Content upload, transfer & management as well as system monitoring are possible via online access to our CMS server.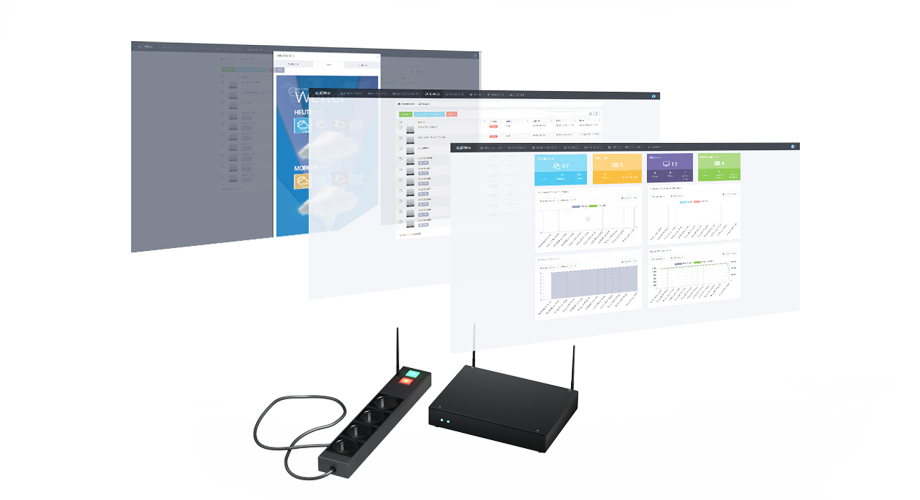 ZBOX RENT – Systems for rent
ZBOX systems up to 65″ are also available for rent. Individual stele design upon request!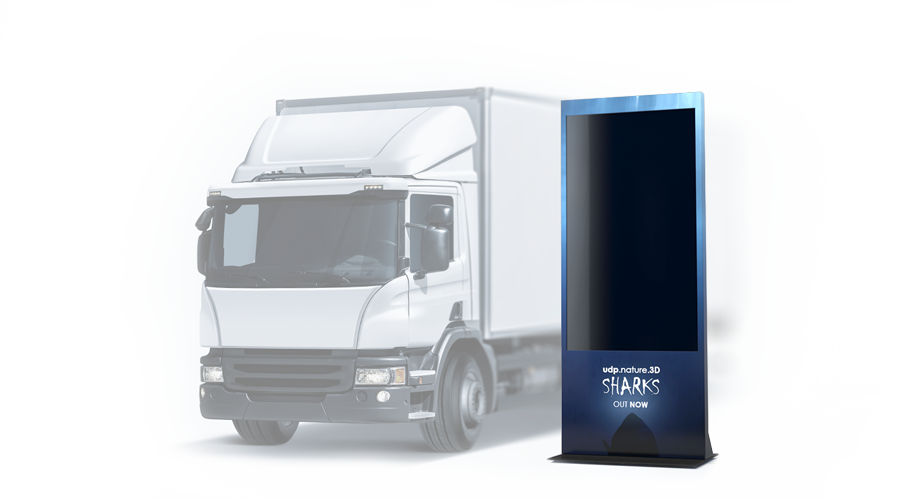 All ZBOX systems are available as interactive versions with powerful graphics system and Unity3D plugin license.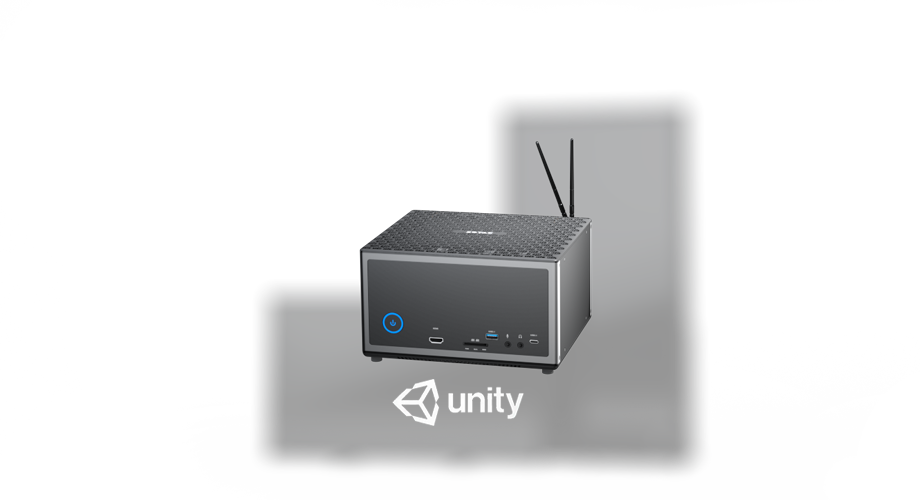 3D what? Functionality explained easily…
3D displays that do not require the use of glasses or other aids are referred to as Autostereoscopic 3D (AS3D) Displays. The images used in this 3D technology contain several perspective views of the same scene (MultiView), which are seen through a lenticular lens applied to the display panel, so that the right and left eye are presented with different perspectives – just like in reality.
This creates spatiality and, as a result, the impression that objects protrude from the display or can be looked into it. As a result, several viewers can perceive three-dimensional content simultaneously and from different viewing angles.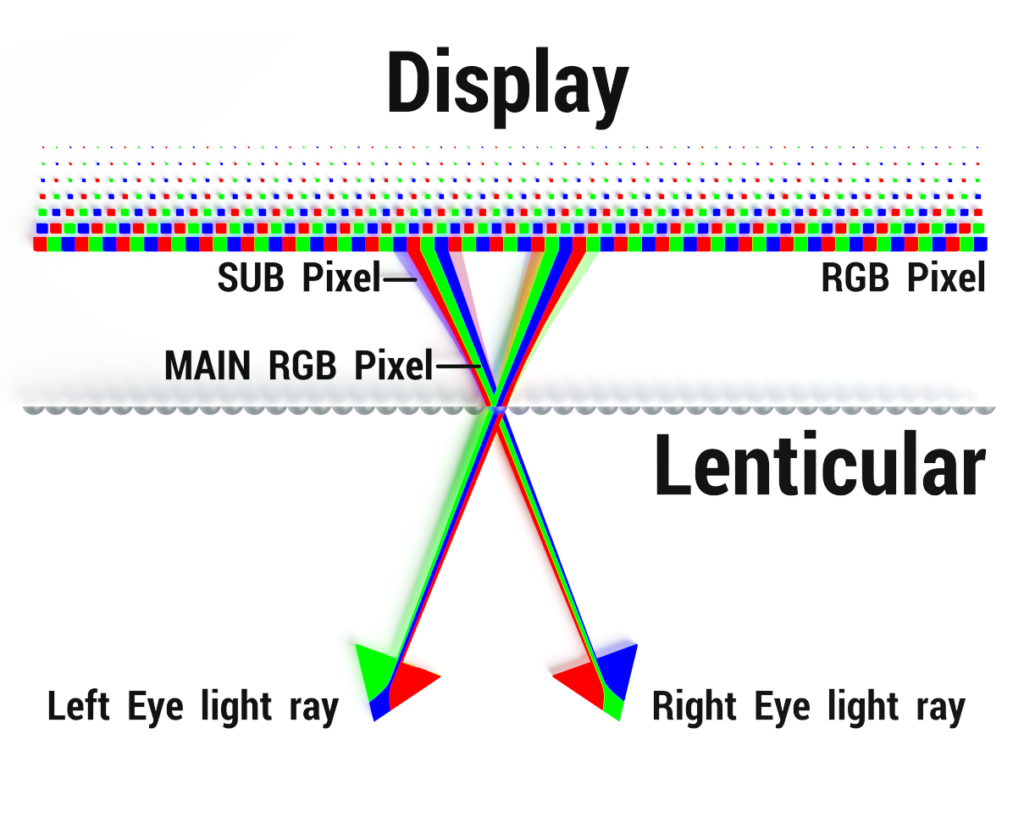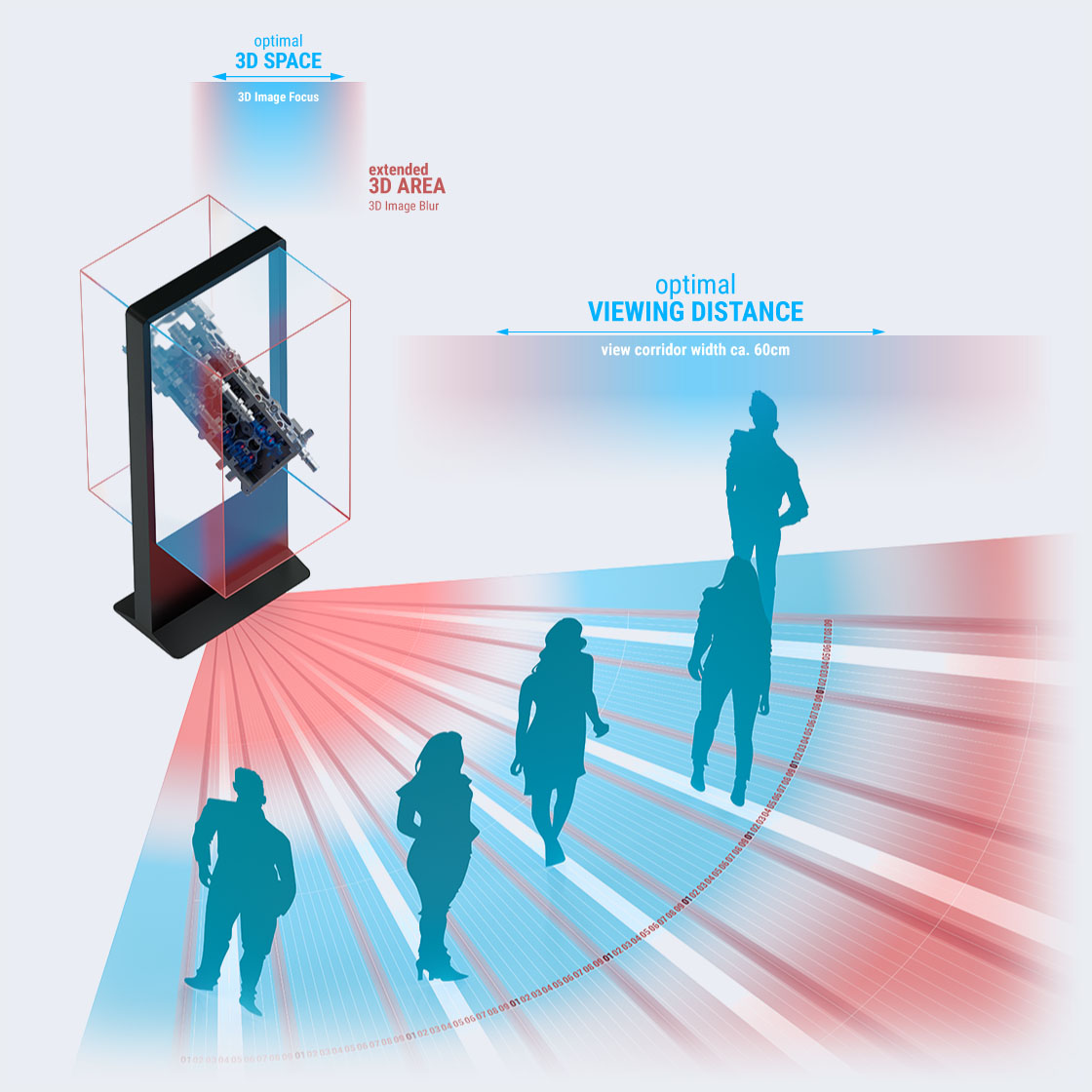 The ZBOX displays create a virtual box. In addition to the 2D dimensions of a display X and Y, the ZBOX adds the third dimension Z, without which spatial perception would not be possible. However, the spatial volume generated in this way not only extends into the display, but also 50% in front of it. The overall depth of the ZBOX corresponds approximately to the edge length of the short display side.
The best 3D effects are achieved by a floating placement of the virtual object in the middle of the ZBOX and a well structured background.

You have questions about the ZBOX? No problem. Give us a call. We will be happy to advise you.

All ZBOX systems come in a practical flight case (except stelae)

We organize the transport to you.


We set up ZBOX steles or install ZBOX displays at your site.

You need help with one of your systems? We provide support by telephone or remote access.
Tailor-made content creation
The content for the ZBOX must be produced in the so-called 3D MultiView format, in most cases using 3D animation. For interactive applications we support the widely used Unity Realtime Engine. However, real images or more exotic 3D data such as DICOM or MRT images can also be displayed. The processing of existing CAD data sets is also possible.
Whichever of the possibilities you choose: Our experienced team of 3D artists, including autostereoscopy professionals from the beginning of this technology, as well as experienced, creative minds from 3D animation, is one of the best in this still young industry. Benefit from it and have a look at our content services in detail!