Bright eyes, shining faces - with United Screens.
Experience the magic of our innovative presentation technology: the perfect combination of eye-catcher and interaction. With the CrystalScreen and the WowBox / ZBOX, we offer unique systems that attract and fascinate your target group like a magnet. Inspire your customers with lasting effect.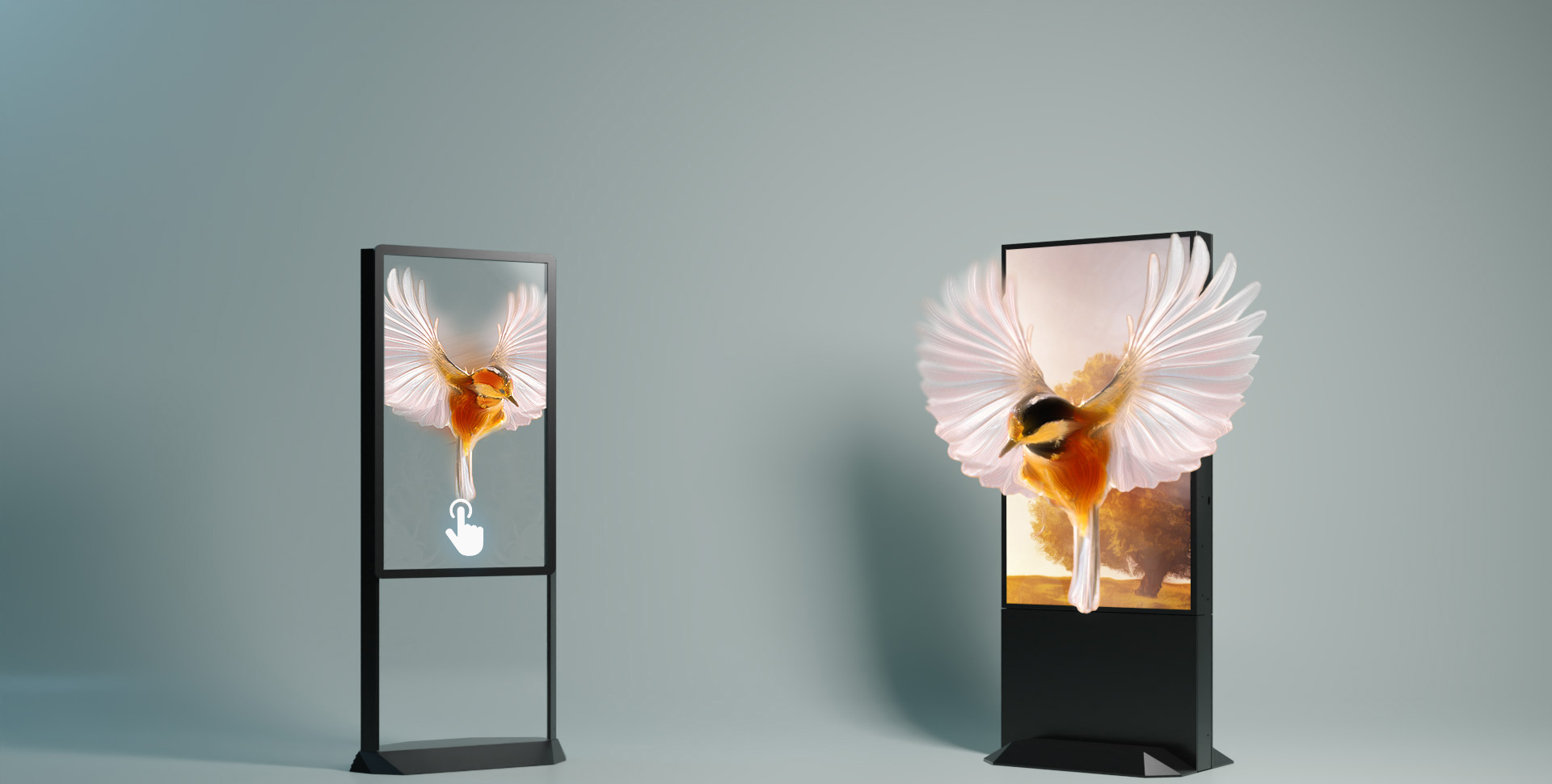 CrystalScreen
+ Transparent display
+ Touch
+ Intuitive user experience
+ Customizable through film coating
+ Branding area
+ Mobile use
Ideally suited for
digital storytelling, infotainment, augmentation, customer communication, signage
WowBox
+ 3D perception without aids
+ spatial 3D representation
+ gesture control or operator terminal
+ sound integration
+ individual covers
Best suited for:
Representation of products, objects, exhibits, logos, etc., worlds of experience.
Place it, connect it, ready!
Fascination Excitement WoW
Our Plug & Play systems offer everything you need for your project – without having to deal with setup, installation or integration. We support you from the idea generation to the creation of strong content. Feel free to contact us if you have concrete ideas – we will help you!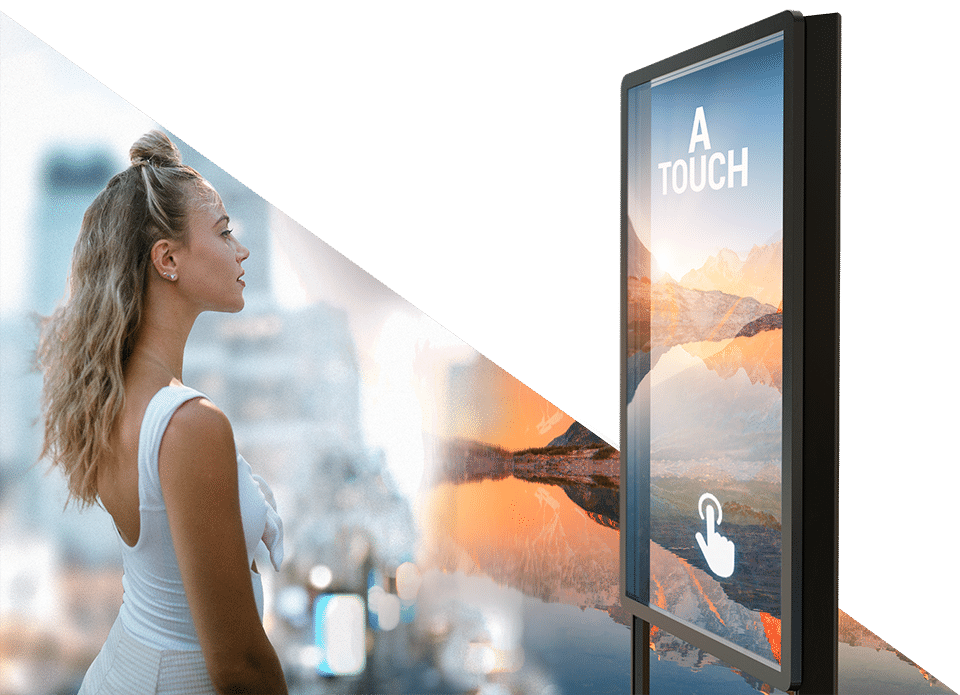 Make a statement at trade shows with our innovative eye-catching systems. Attract all eyes and start your interactive storytelling. Visitors will not only be fascinated, but also pull out their smartphones to capture the experience.
Whether product presentation, launch, summit, conference or corporate event. Just the right thing for the brand experience. Your presentation radiates innovation and WOW. Reach on social media included.
POS marketing, flagship, premium showroom, corporate signage, exhibition and experience worlds – this is where our futuristic technology fits right in and takes the customer experience to a new level.
Since the needs can be very different, we offer configurable systems in addition to the modular steles.
Let's work together to amaze your target audience.
Days, weeks, months – we offer a graduated rent.
Your advantage:
Longer in use or individually installed – whether stele or configuration.
Your advantage:
Everything from a single source. Service and consulting included!
What we do is complex, the result is simple: amazing
• From consulting to implementation:
• Selection of the right system solutions
• We support you remotely or on-site,
• The best technology is of no use if the content is not right.
Book a free 15 minute check-up call.
Book a non-binding appointment
Frequently asked questions
What do I need to use United Screens' unique portrait display totems?
A power connection and possibly WLAN if the content shown takes place online. All technical components including software packages are fully integrated in the totem. The content is also to be created in advance.
Is it possible to rent the systems on a flexible basis?
Yes, both the CrystalScreen and the WowBox can be rented by the day, week or month. We offer attractive graduated prices.
Can I customize the totems according to my ideas?
We create attention-grabbing content and contribute our many years of experience in conception. Alternatively, we advise you on creating your own content and test it in advance to ensure an optimal result.
What size are the displays in the totems?
We will be happy to answer further questions!
Non-binding consultation under +49 (0)40 571 996 47